Key Takeaways
Savvy shoppers can save a lot of money by buying a used car instead of a brand new one.
But some vehicles aren't worth the money and can become expensive mistakes.
Here are makes and models to avoid, whether you're in the market for an SUV, sedan, truck, or minivan.
Buying a new car is an expensive proposition these days. According to Kelley Blue Book, the average price paid for a new non-luxury vehicle is about $43,000. Fortunately, used cars can be a smart way to save significant money.
However, not all used cars are created equal. Some used cars can turn into nightmares with costly repair and maintenance bills. With this in mind, consider avoiding these makes and models of used cars. They could wind up costing you more than you bargained for in the long run.
Ford Explorer
Ford introduced the Explorer more than 30 years ago, and since then, it's become of the most popular cars on the market. As a matter of fact, Ford claims it's the best-selling SUV ever. But popularity isn't everything.
According to Consumer Reports, the Explorer is "much less reliable" than the average car. And most years have multiple recalls. For example, the source says the 2020 model has 14 recalls. So, you may want to steer clear.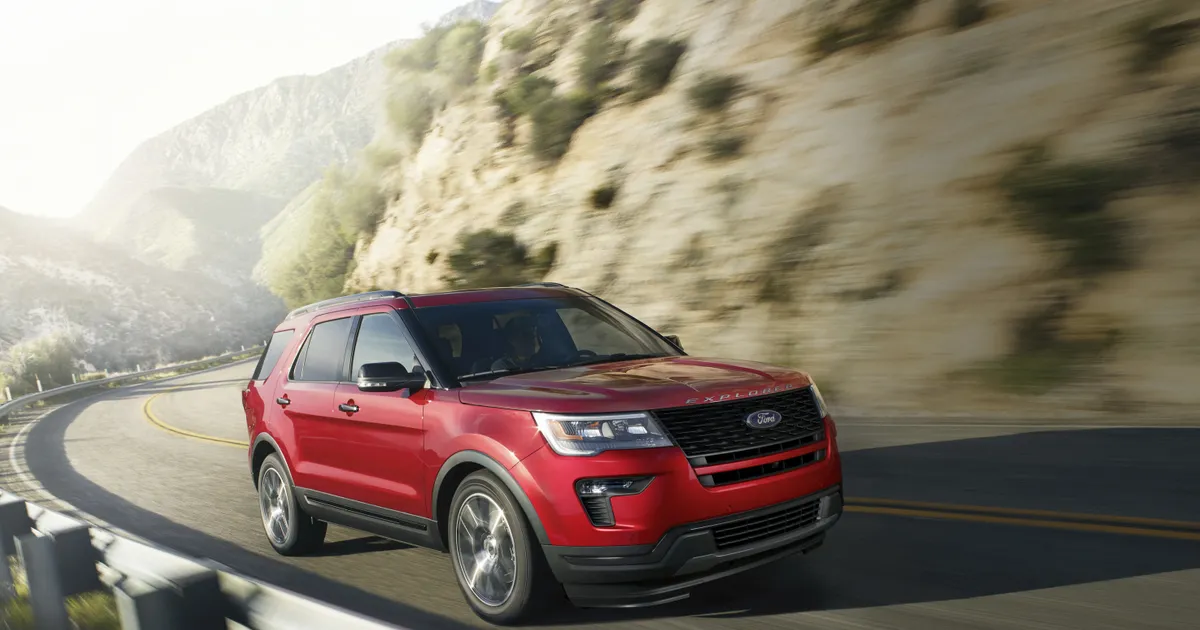 Ford
Mini Cooper
The Mini Cooper earns points for its cute retro style. However, it may not be a worthwhile investment. That's because it has reliability issues and could wind up costing you a pretty penny for maintenance and repairs.
"According to a study conducted by J.D Power in 2016," HotCars says, "there were 127 problems reported for every 100 new Mini Coopers sold." The source says commonly reported issues include minor and major engine trouble, body integrity issues, and cooling system problems.
Nissan Pathfinder
If you need three rows of seating and can't see yourself driving a minivan, then the Nissan Pathfinder might be on your shortlist. Unfortunately, it's another SUV with reliability issues. For instance, it has a pattern of recalls.
According to Consumer Reports, the 2013 model has 11 recalls, the 2014 model has 12 recalls, and even the 2022 model has 5 recalls. That said, the source says the 2022 model is a "significant improvement." So, that's something to keep in mind.
Chevrolet Bolt
As an affordable electric vehicle, the Chevrolet Bolt has its price point going for it. However, it has a history of recalls related to fires. According to GM Authority, the first recall came in 2020 when some Bolts caught fire while charging.
General Motors then released a software update. But fires continued after the initial fix. That led to a recall of all Bolts from 2017 to 2022 to replace the battery. While they should be safer from fire hazards with the new battery, you may want to avoid Bolts.
Acura RLX
Acura discontinued the disappointing RLX in 2020, but the luxury sedan is still readily available on the used car market. It doesn't have glaring safety or reliability issues — it simply doesn't live up to its hefty price tag.
According to CARFAX, the average cost for a used RLX is $27,558. However, they can hit the market for more than $40,000. Notably, HotCars says the RLX's interior uses cheap materials that look tacky and break easily.
Dodge Grand Caravan
Minivan drivers probably have two things at the top of their car shopping list: safety and reliability. The Dodge Grand Caravan falls short on both counts. Reader's Digest takes issue with Grand Caravan's from 2013 to 2016, in particular.
The source dings those model years for low safety and reliability scores. Additionally, U.S. News & World Report says the Grand Caravan is "cheap and outdated." So, it's a used car that'll likely feel even older than it is. Perhaps that's why Dodge discontinued the vehicle in 2020.
Nissan Titan
No matter the model year, the Nissan Titan is a middling choice. However, U.S. News & World Report recommends avoiding Nissan Titans from 2015 and earlier in particular. That's because the Titan didn't receive an updated design until after that year.
So, Titans before 2016 essentially look like the first Titans that hit the market in 2004. As the source puts it, previous-generation Titans feel "downright ancient" today. More current Titan models look and feel contemporary, but Car and Driver says they lag behind competitors.
Mitsubishi Lancer
If you're in the market for a used compact sedan, then you might come across a Mitsubishi Lancer. While it went out of production after the 2017 model, it's still an option on the used car market. But you may want to avoid it.
Even though you can likely buy one for less than a Toyota Corolla or Honda Civic — it had a slightly lower MSRP than both rivals — that doesn't make it a better value. U.S. News & World Report says Lancers have subpar crash-test and reliability ratings, virtually no advanced safety features, and dated interiors.
Land Rover LR2
The Land Rover LR2 is another discontinued vehicle still floating around the used car market. And those looking for a low-priced luxury SUV might give it a serious look. However, it might disappoint for a few reasons.
While the LR2 was initially popular, Endurance says the vehicle has "long-term downsides, such as the expensive $895 average annual repair cost coupled with an overall reliability rating of 3.0 out of 5.0." Plus, its interior feels slightly dated.
Anything Saab or Suzuki
While used car shopping, you might be tempted by a Saab or Suzuki. Since neither's in the U.S. anymore, it isn't uncommon to find their cars listed for low prices. "But once that vehicle needs repairs or maintenance," Insider notes, "you may well pay dearly for the upkeep."
For instance, replacement parts can be hard to find and pricey. Finding a repair shop that can adequately service the car may even be challenging. As a result, you might pay far more for a Saab or Suzuki than you expected in the long run. That's why you might want to steer clear.